Discover an eco-friendly alternative
Incineration toilets are a very good option for vacation homes, ready-to-camp facilities and recreational vehicles. They allow incomparable freedom of construction and movement. Indeed, they overcome the challenges related to water supply, drainage solutions, infrastructure and piping, whether on the ground or on the road. This product operates on gas or electricity.
Simple and economical installation
An incineration toilet burns biological waste at high temperatures, leaving only a small residue of ash. The waste is burned in an airtight chamber and the combustion gases are then expelled through a separate ventilation pipe. Cinderella incineration toilets require little space and do not require a connection to water or drainage systems, which greatly reduces their installations cost. Even in remote areas, you can enjoy the same comfort as you do at home; no waste handling, no need to add chemicals and no insect problems.
BUY THIS PRODUCT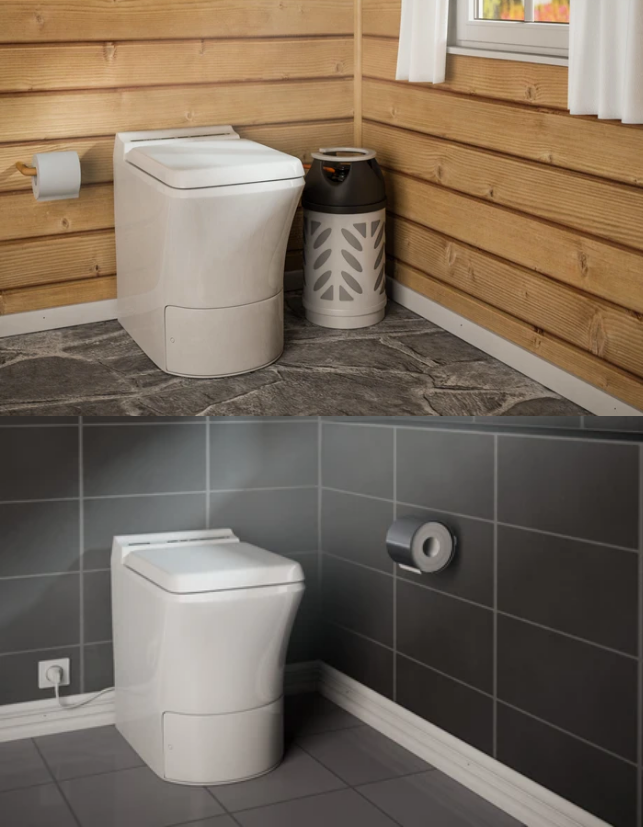 Specifications
Runs on electricity or propane
Does not need water
Hygienic
Odor free
Eco-friendly
Only ashes remain
3 year warranty
LEARN MORE ABOUT THIS PRODUCT